Is Sports Betting Legal In Oregon
The Pacific Northwest is certainly one of the most beautiful areas of the country but it doesn't take long to sit by a waterfall and wonder is sports betting legal in Oregon? The answer is rather straightforward despite complexity in the laws and changes on the federal level. Not only can you bet on sports in Oregon but you have a variety of ways to do so. Legislators have worked through details to offer a state-operated platform for their residents, but the best books are often found online, located outside of the country.
This guide will serve as your means of figuring out exactly what you need to know. We'll cover the basics like the laws and what to look out for while also diving into a review of online betting sites. These reviews include the newest promotion they are offering and details just exactly why they take the cake when it comes to finding a sportsbook to use. Be sure to scan around all of the pages here, as you will find there are many more Oregon sports betting sites.
Land-Based Sports Betting in Oregon:
On the surface, all of that seems like good news, but that's when things start to get curious. Oddly enough, despite the fact that the laws in Oregon make land-based sports betting completely legal, it's only a few tribal casinos that have taken up the opportunity to offer sports betting. The laws state that tribal casinos can offer the same games as the state lottery. So, when the lottery was approved to launch sports betting, tribal casinos did the same. For now, only The Mill and Chinook Winds Resort offer land-based sports betting in Oregon but others are likely to follow in the future. These locations have the competitive advantage of being able to offer betting on collegiate sports including the state's university athletic programs.
Legal Online Sports Betting in Oregon:
Oregon has considered legalizing sports betting for the past few years, but it became more apparent when PASPA was overturned in the middle of 2018. This opened up major discussions about where the legislators wanted the gambling industry to be. They have launched their own state-run platform, but you always have the option to stick with the offshore betting sites that have been servicing Oregon players for over two decades. They will not restrict any of your wager types, nor will they have specific regulations that they must adhere to such as a location restriction or funding methods.
Bovada Sportsbook - Better Value On Your Bets And Cash Bonuses Not found In Vegas!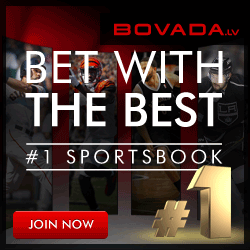 A great sportsbook open to Oregon residents is that put forth by the Bovada network. The name Bovada has become synonymous with online sportsbooks due to its sterling reputation. Media giants such as CBS now cite Bovada's odds even over the more popular land based sportsbooks out of Las Vegas. In addition to providing quality service as one of the longest serving, most legitimate online sportsbooks in the world, Bovada has a reputation for being incredibly kind to its account holders. When you first sign up for Bovada, you will not only be greeted with an incredibly user friendly layout that makes placing bets and wagers a breeze, all users who open an account are entitled to a generous first time user bonus in which Bovada will match 50% of your first deposit. Using this bonus, it's possible to receive an additional $250 in free play to place bets and wagers with while you cut you teeth on Bovada's huge selection of betting lines, propositions and futures.
Top Oregon Sports Betting Sites
Rank
Online Sportsbooks
Bonuses Offered
Rating
US Players?
Play Now!





What's The Bottom Line? Will I Get In Trouble For Betting On Sports?
The only way you can get in trouble while sports betting in Oregon is to do so with an unlicensed operator. Whether this format is online or through a neighborhood bookie, as these constitute illegal gambling. If you stick with the offshore sportsbooks on this page, you will be free and clear of all state and federal laws that outlaw sports betting. You may see your credit card transaction get declined when attempting to wager, but no legal trouble will come of that – only a call to the cashier to discover another working payment method.